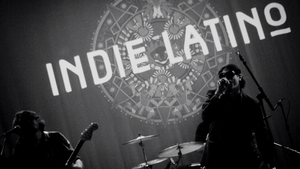 A five-piece rock band from Chicago. Our music is a mixture of many things..., but for sake of argument, let's say rock, psychedelia and punk. Regardless of the genre we fall into, it is without a doubt, intense, thoughtful and unique.

Kelroy was conceived in 2007, but we've been friends, in and out of different bands (Uno De Mas, Egregor, Descarga), throughout the years and it's pretty badass that we've had the opportunity to create music together for about 20 years or so. 
We implemented masks (of Wintercroft design and custom painted by Alma Dominguez) in October of 2018 and it's been difficult for us to stop wearing them since then. It's an evolution for us, we suppose, and one that feels natural. It become... ritualistic.
Our musical roots are in bands like Pink Floyd, Queen, The Cure, Nirvana, NIN and Smashing Pumpkins. As we grew and discovered bands like Radiohead, Tool, Sigor Ros, and Blonde Redhead we worked to create music that was inspired by what we loved about the music we listened to, but felt true to us.  
Below is a little bit about each of the band members. 3 mexicans, a Puerto Rican and an Italian make for one interesting musical combo. If you click on our names it'll take you to one of our social media pages. Give a look see and follow us!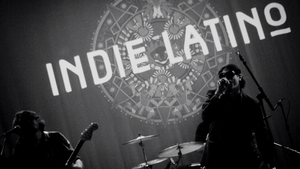 Take a look around our site. We've got 3 albums, some live material, videos, works in progress and lots of photos for you. We're hoping this site becomes as much yours as ours so visit often, spark conversations, share your thoughts and contribute as we work towards the 4th album (that one coming in 2022), some more shows and maybe even hitting the road. Till number four is out, look forward to seeing you at the next show